In this article
Introduction
At the end of this article, you will be able to add and configure Integration licenses and CRM Integrations within your PBX configuration. Should you need any assistance, feel free to contact our support department.
How to order Integration licenses
Log into your customer portal, select the order services tab and click on Advanced features.
Then, click the Activate button, which will enable the Integration licenses.
Next, read and agree to the service terms and conditions and submit the order, as shown in the screenshot below.

How to configure HubSpot, Zendesk or Zoho Integration licenses
Once you have ordered the Integration license, we need to open the Integrations tab from your customer portal.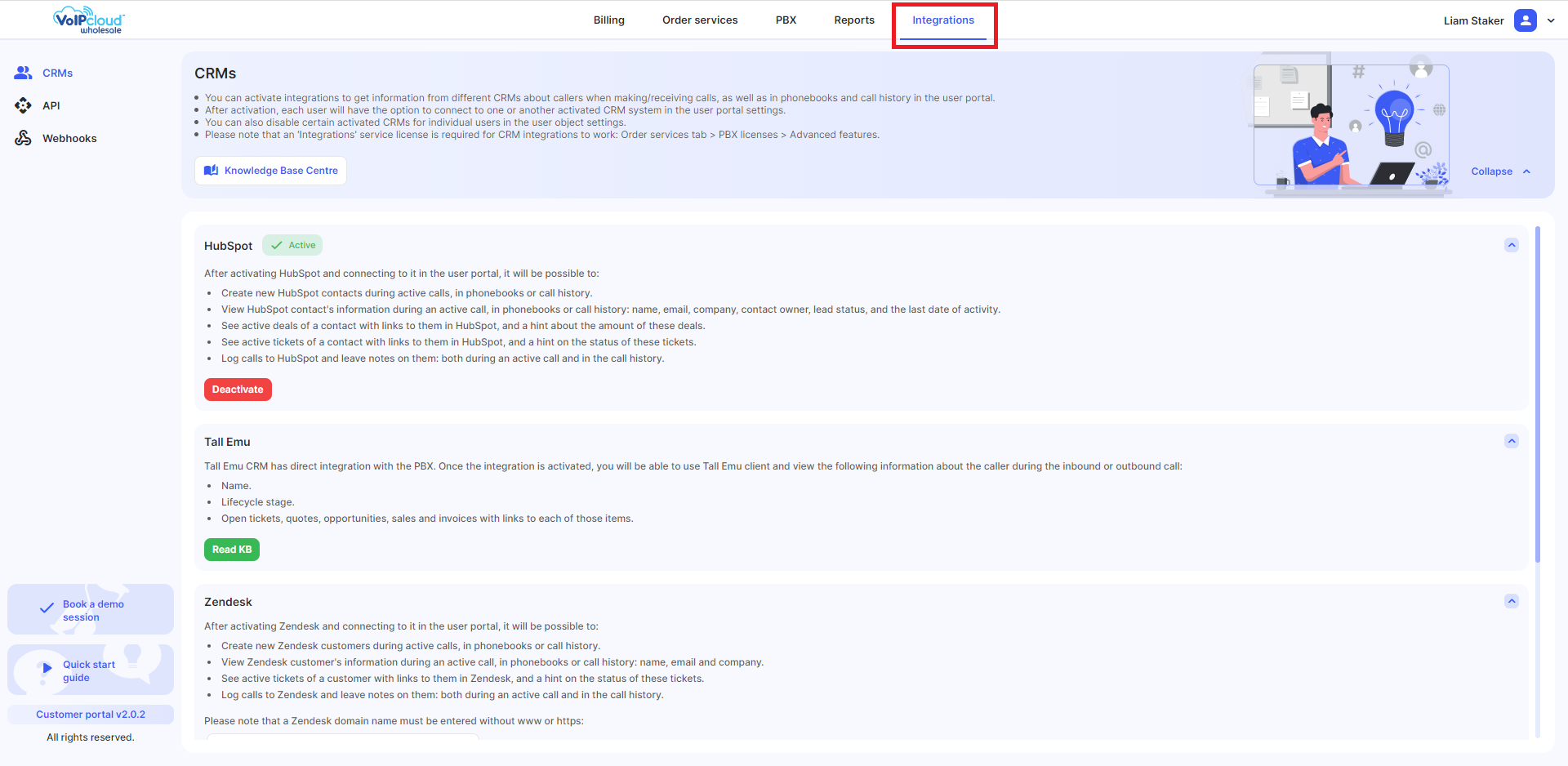 Choose your preferred CRM and then click Activate. Any user with a Webphone device can now link their account to the chosen CRM.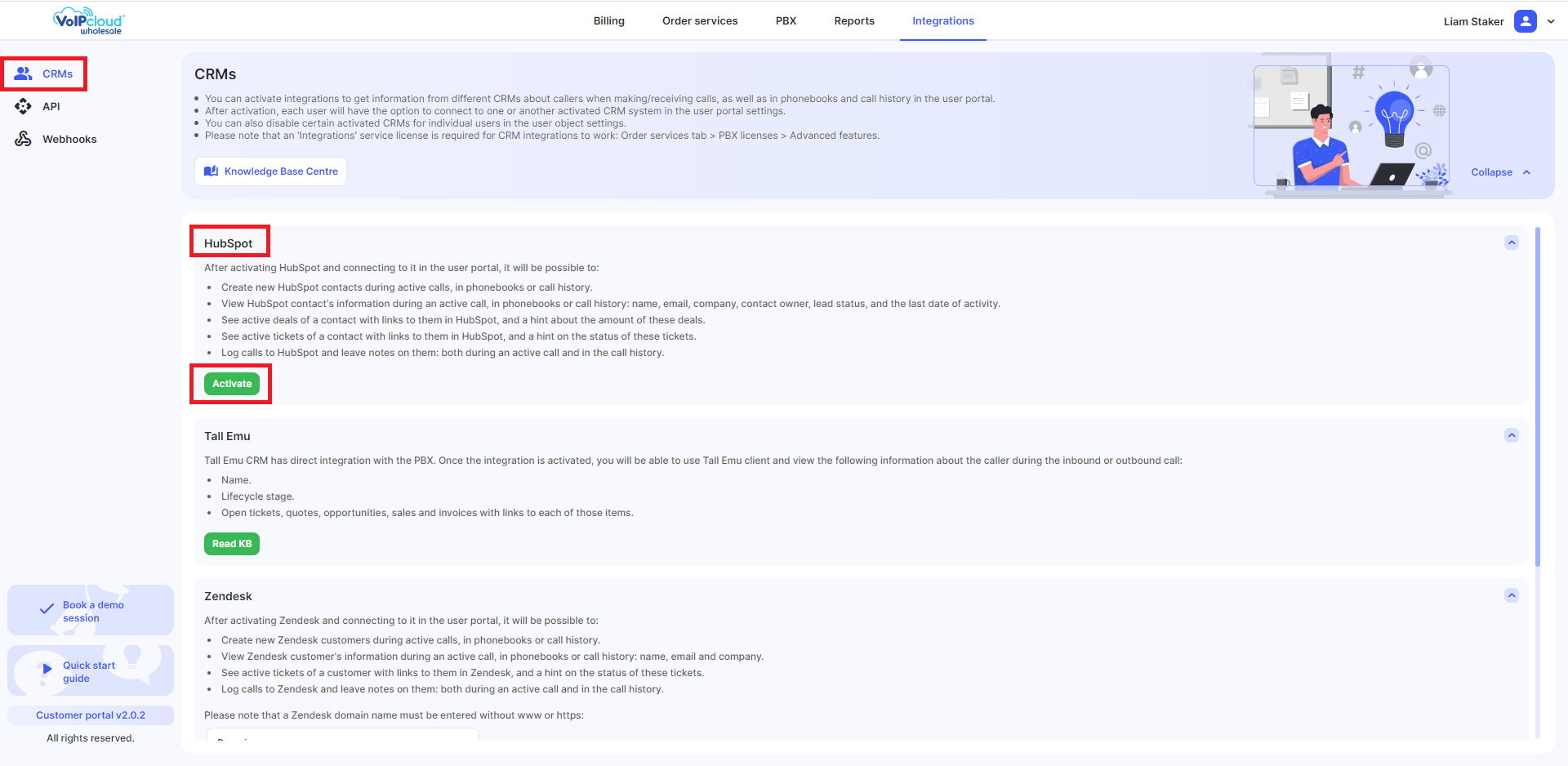 How to link the CRM integration in the Webphone user portal
Once you have Activated the CRM integration, your users can log into their Webphone user portal.
Go to the settings & toggle on the integration.

The user will be prompted to log in to the CRM software using a pre-existing username & password for that CRM system.

How to manage/log a call using the CRM integration
Once your user has enabled the CRM integration in their Webphone settings, they will be able to log call notes from the user portal.
To log notes for inbound/outbound calls, the user must click CRM integration at the bottom of the call.

a. For existing contacts, the user can add notes into the notes section & click log the call. This will add notes to the existing contact's CRM profile. b. For new contacts, the user can create a contact & then add notes to the CRM profile.