In this article
Introduction

At the end of this article, you will be able to configure a Caller ID prefix object within your call flow on the PBX tab. The article will also assist you with some common uses of the object within your call flow configuration. Should you need any assistance, feel free to contact our support department.
Configuring a Caller ID prefix

The Caller ID prefix is a feature which allows you to tag a prefix or description to an inbound call. Once logged in on the customer portal click on the PBX tab. Then select Caller ID prefix from the toolbox menu on the left, drag and drop it onto the main configuration screen. Next, click on the settings icon.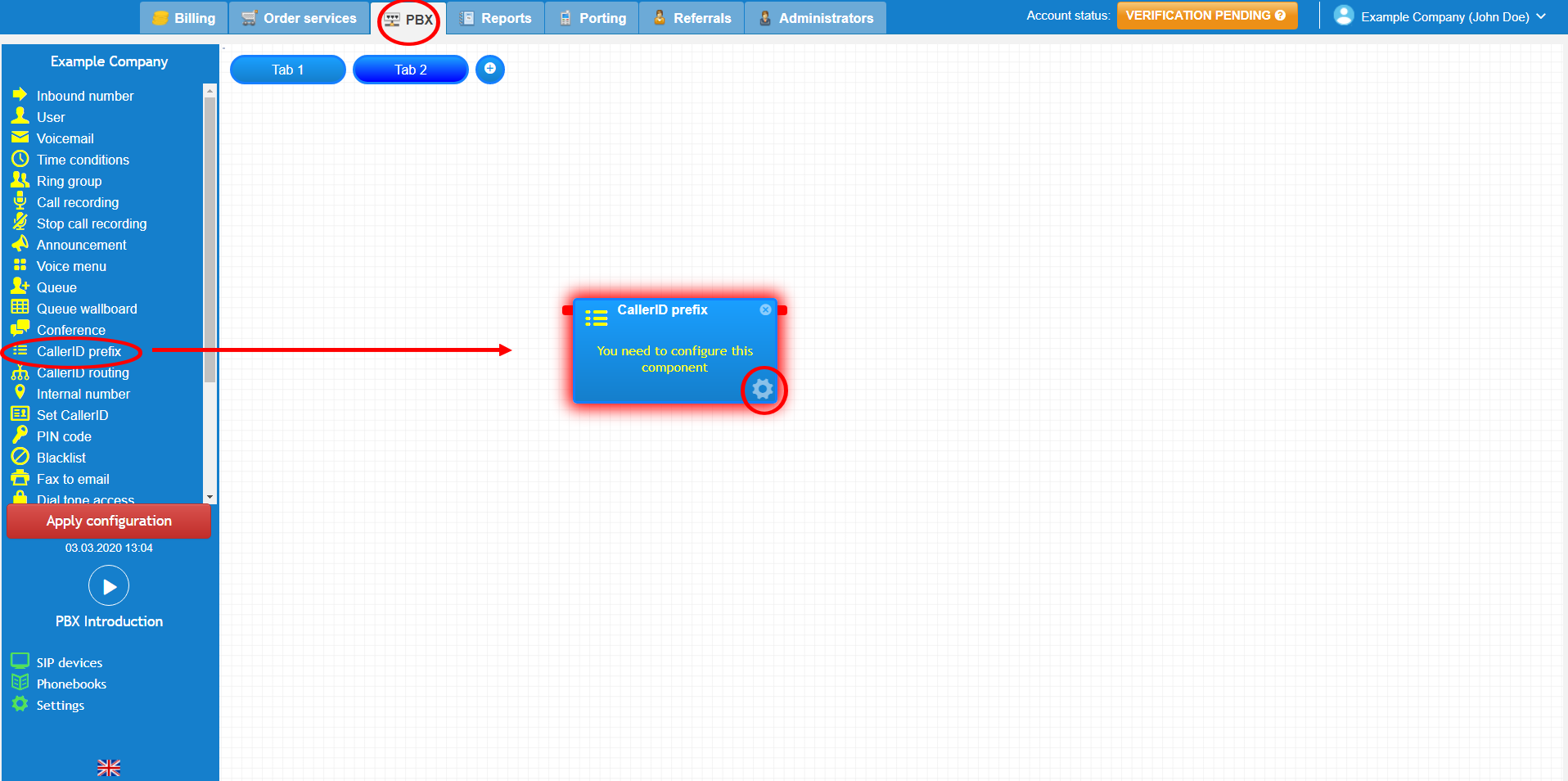 After that, you should fill a description for the Caller ID in the name, entering a preferred prefix you would like to display on the phone before the caller's number.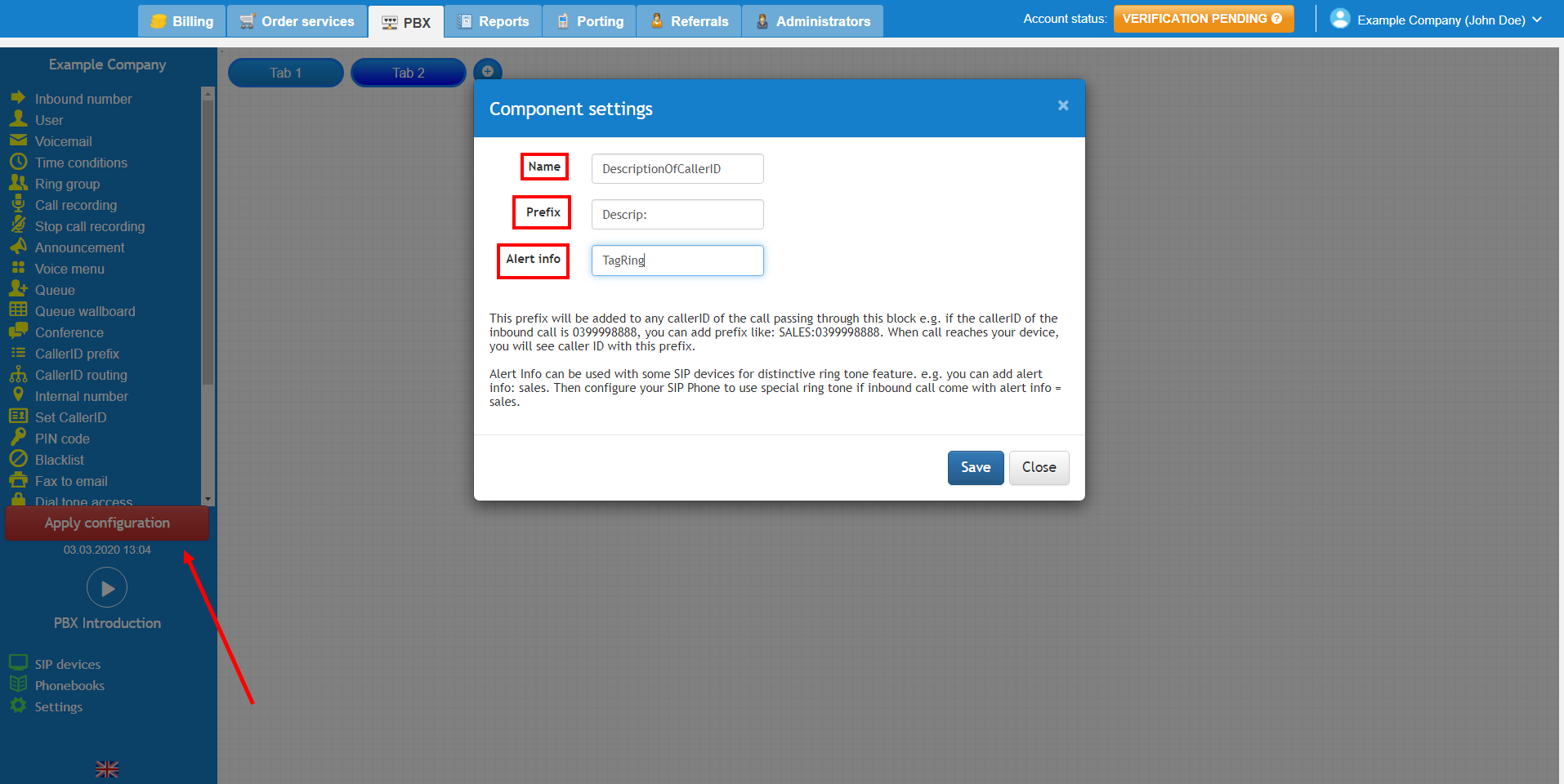 Alert info is a field which allows you to attach a tag to the call details and set a personal ring tone for different numbers, for example. Firstly, enter the alert info tag that you have configured into the internal ringer text of the Yealink device and select a ring tone of your choice.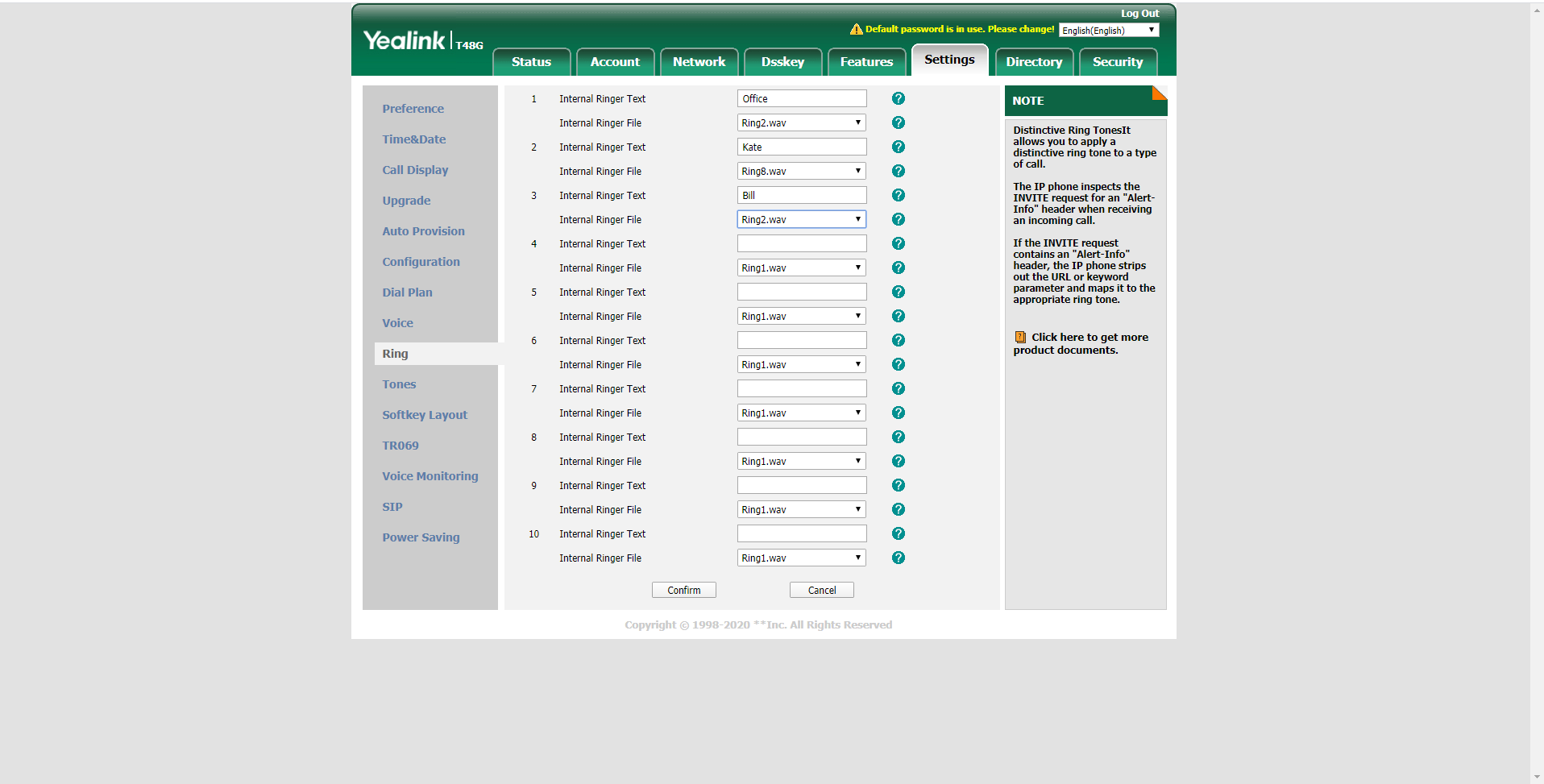 Caller ID prefix usage
This scenario simulates a large organisation that has a voice menu configured which allows callers to enter a digit to be directly transferred to the best department for their requirements. As an example, press 1 for sales or 2 for support. If the caller presses number 1 the call will be redirected to the sales department. Otherwise, if they press number 2 it will be redirected to the support department.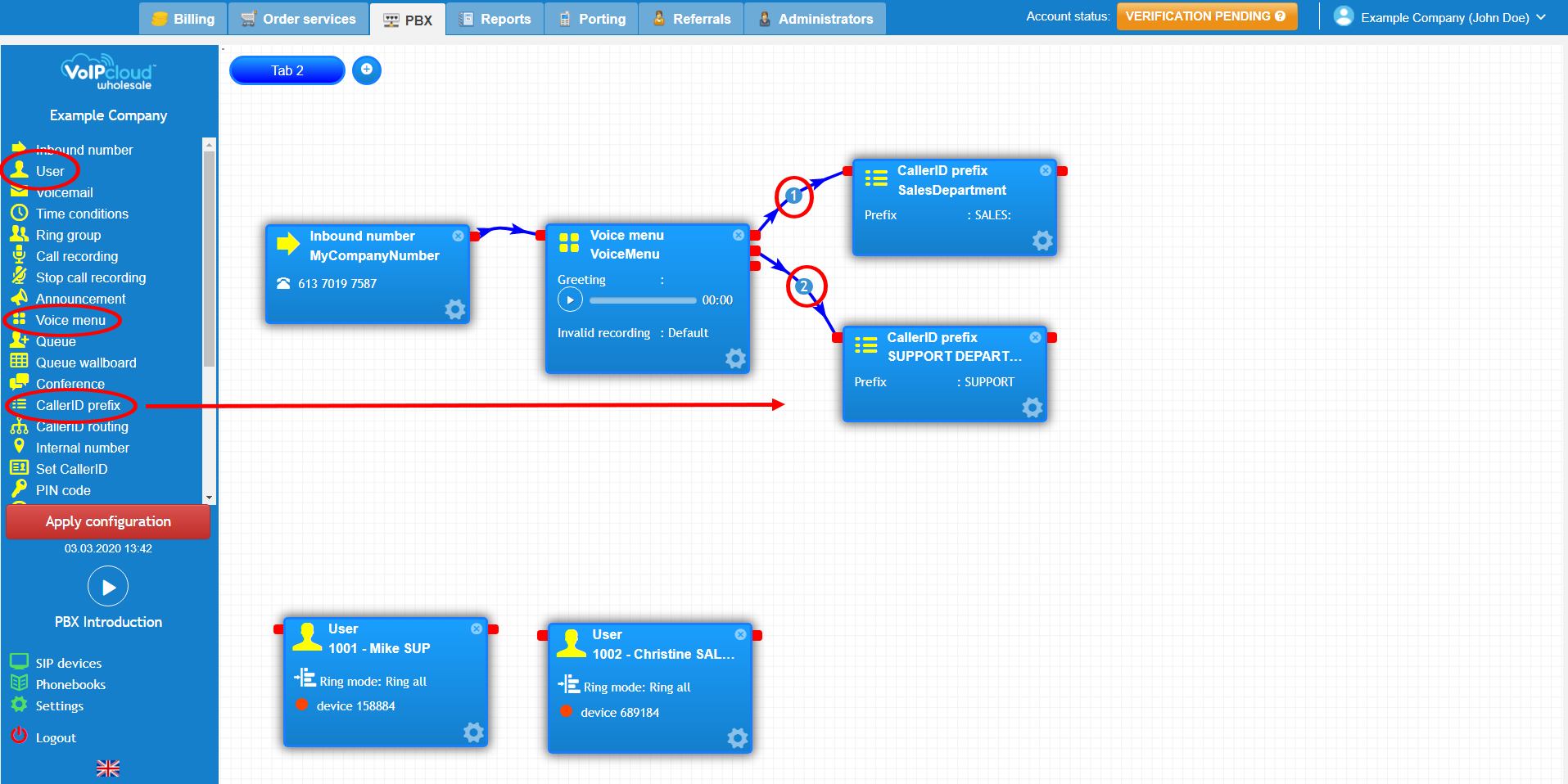 Then, the CallerID prefix should be set accordingly with the option pressed by the caller on the voice menu.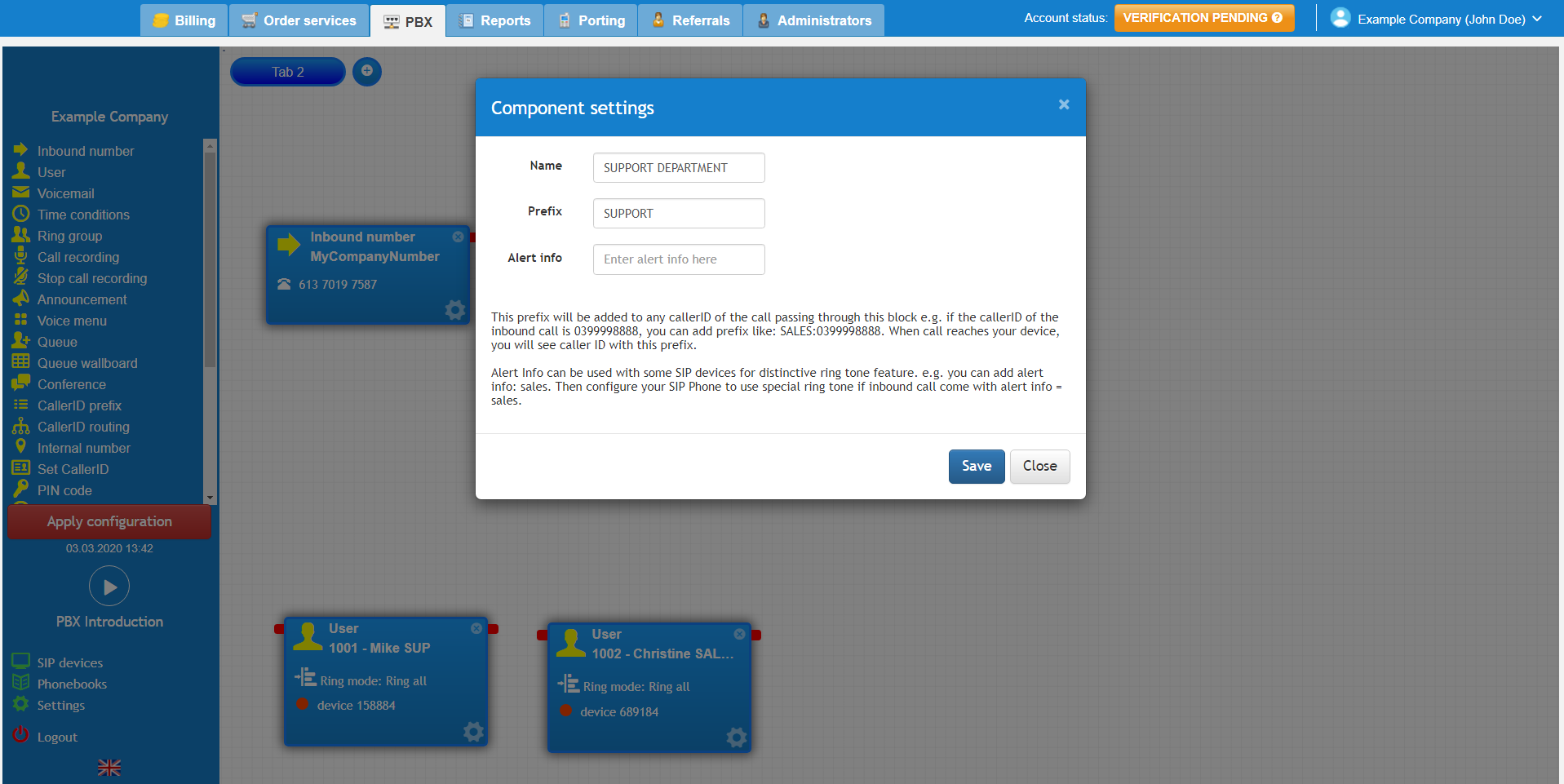 So, based on the selected option, phones will ring and the Caller ID prefix will be displayed on the phone before the number.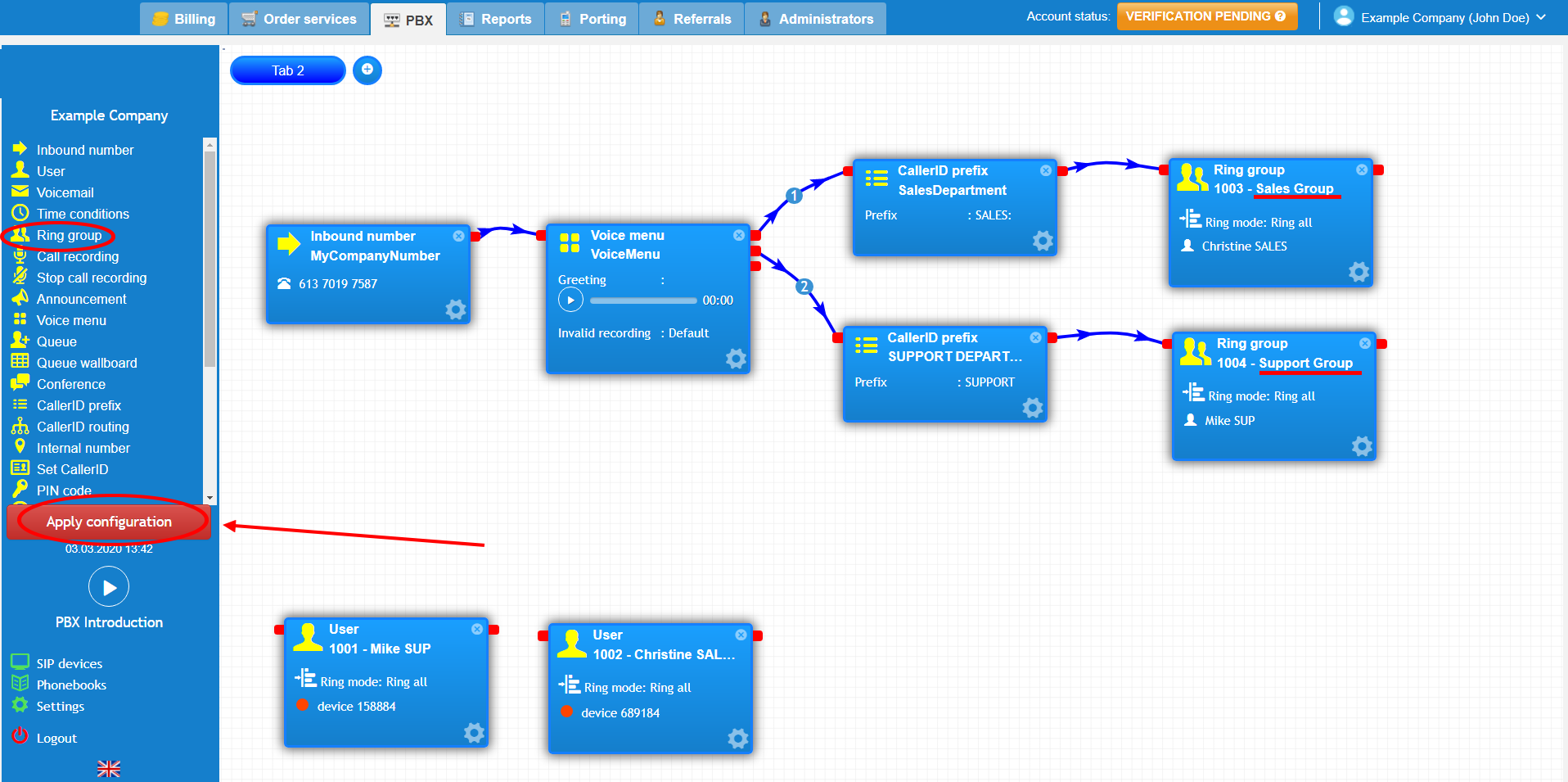 The image below shows you an example of how the Caller ID prefix will be added to the caller's ID, in this case, the caller has pressed 2 and the word Support has been added.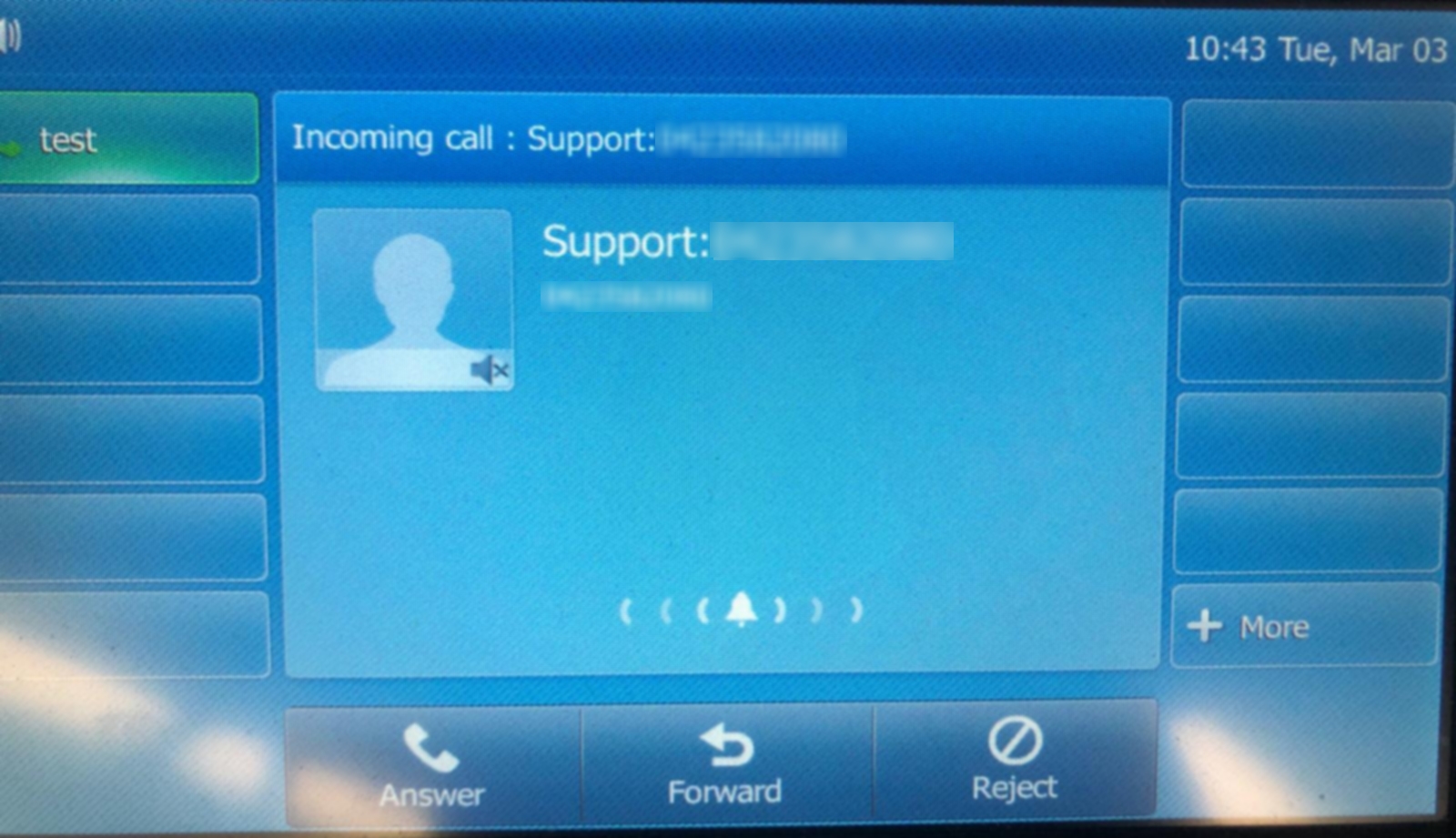 Watch this in action
The video below will show you a visual representation of the areas covered throughout this knowledge base guide.