Added 'Related objects' to the User object settings. If the User is used somewhere else in the PBX (queue, ring group, phonebook or pickup group) — the names of these objects will be listed here to make it easier to find them if needed.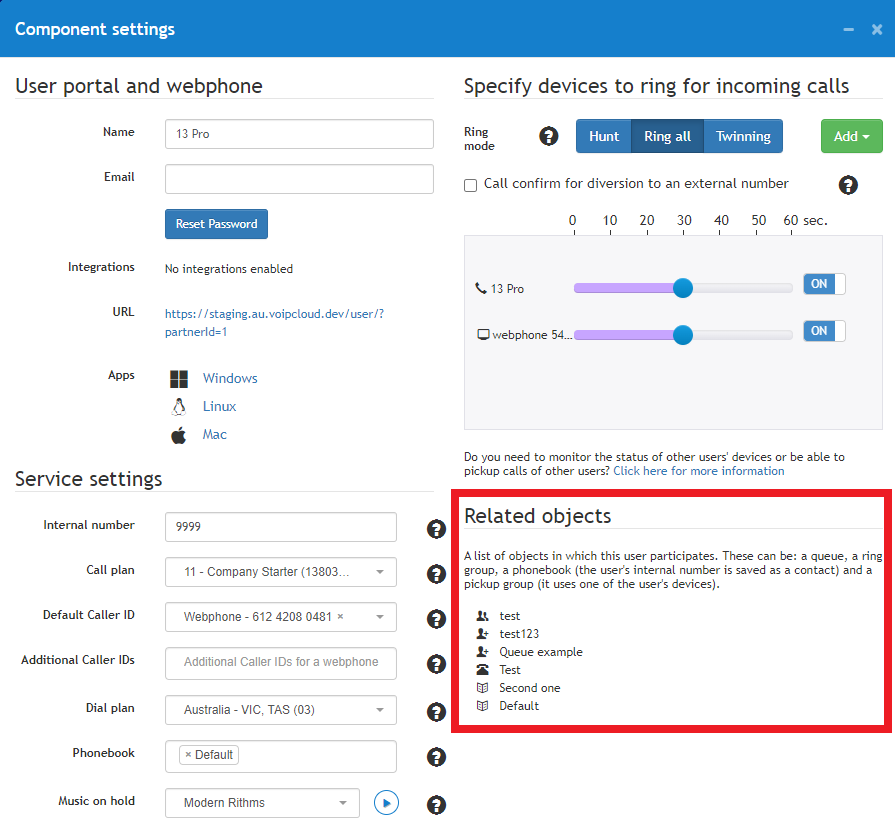 The 'Dial tone access' object now has two options: it can be used as before or assigned to a SIP Trunk call plan. The difference is that usually the 'Primary account' call plan is used for these calls. But if you often use 'Dial tone access', the SIP Trunk call plan may be more beneficial to you.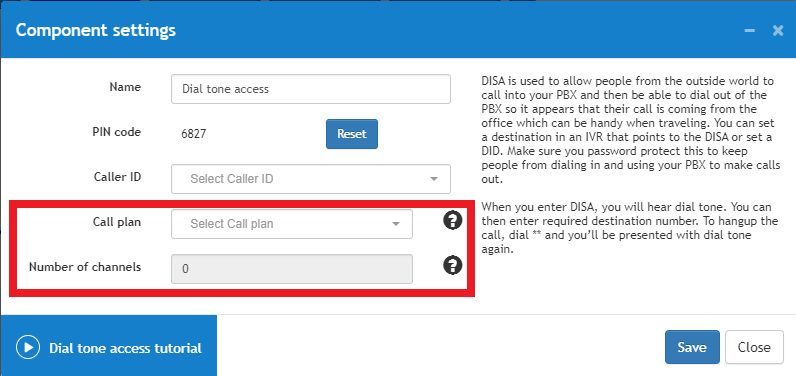 Queue object. A maximum wrap time was increased to 300 seconds.