In this article
Introduction

At the end of this article, you'll have the ability to set up a code using the PIN Code object to reach a specific extension or queue within your call flow. Should you need any assistance, feel free to contact our support department.
Configuring a PIN code object
Log into the customer portal and click on the PBX tab. Then, click on "advanced option" from the left-hand side toolbox menu. Select PIN code and drag and drop the object onto the main configuration screen. Next, click on the settings icon.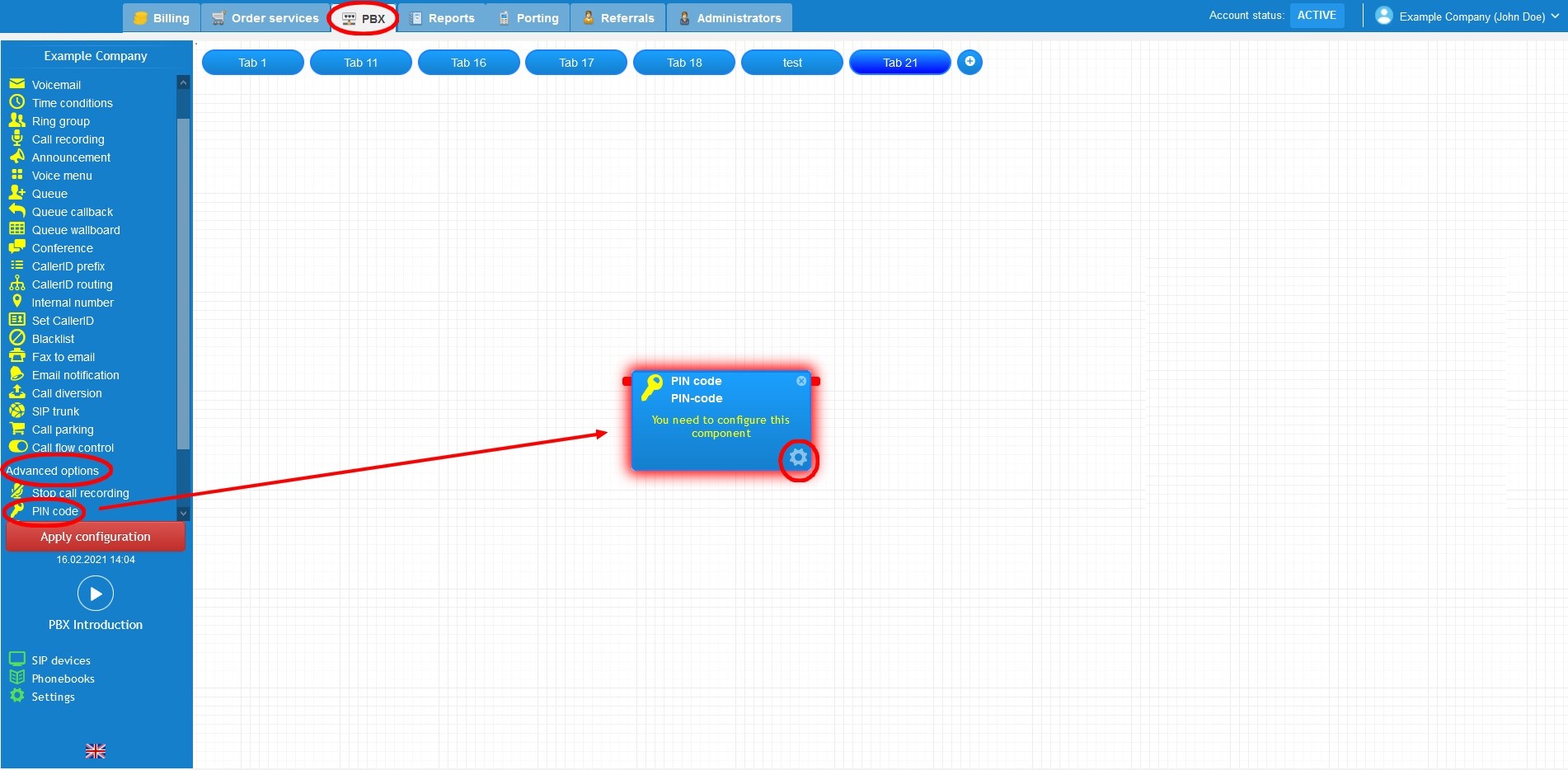 Enter your preferred name and start defining the code to have strict access to a determined extension. You'll also have the ability to set the number of allowed attempts and timeout seconds. Once you have configured according to your business's requirements, save the PIN code object's configuration and click apply configuration on your main configuration screen.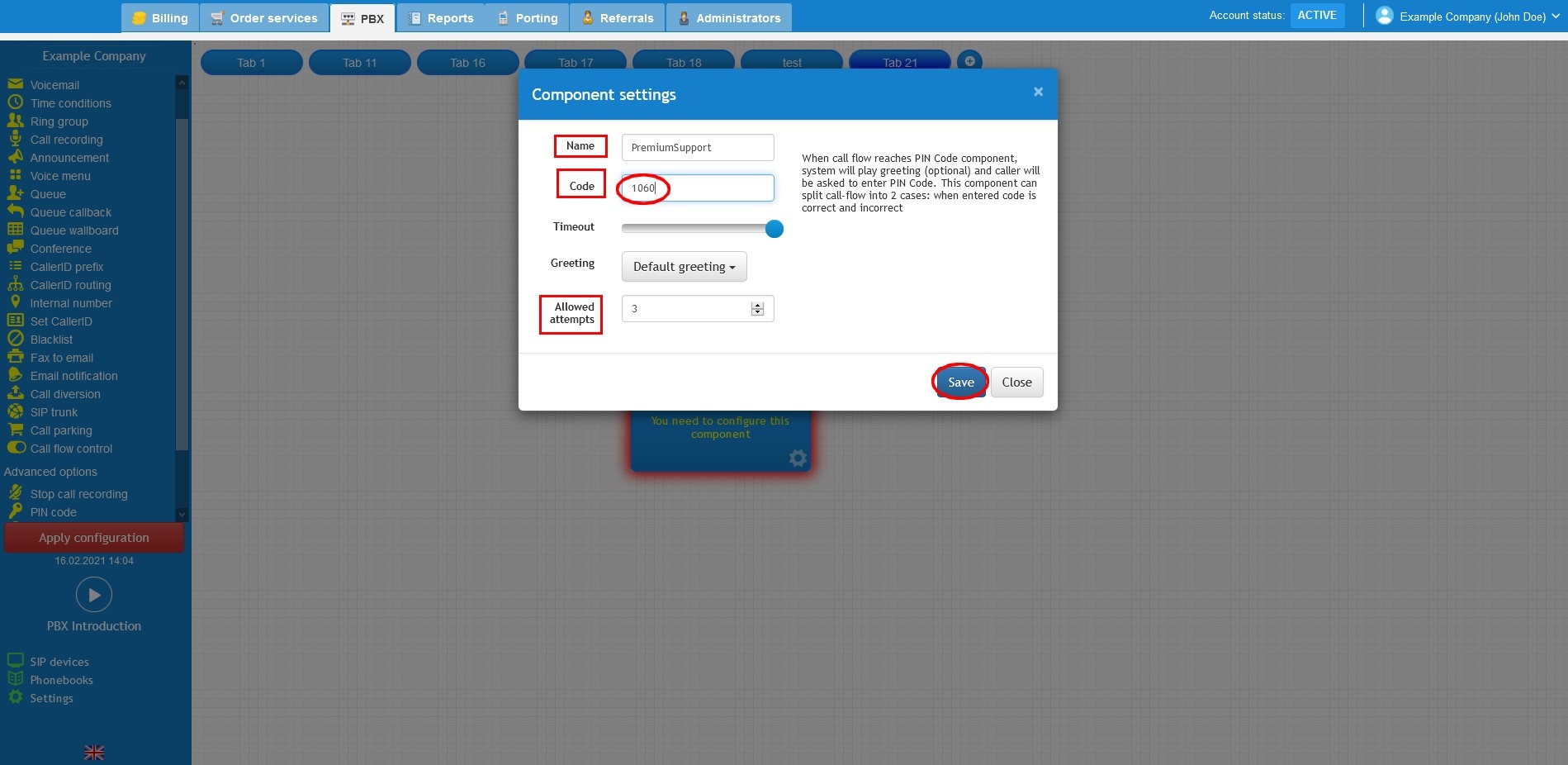 PIN code object usage
This scenario assumes a large Australia-wide company that offers two different plans for its customers: basic and premium.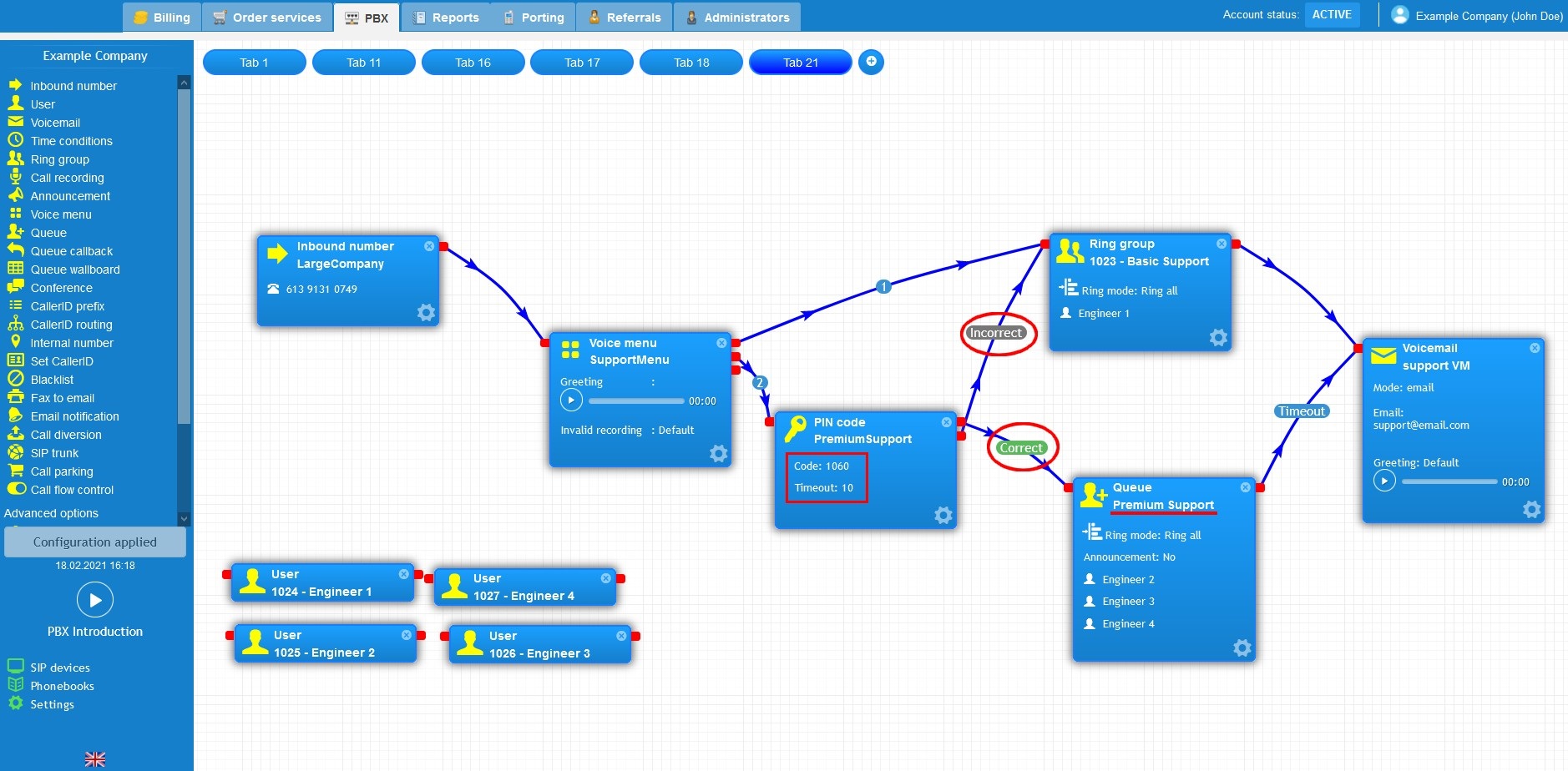 The company has configured a premium office to handle VIP callers with exclusive services. The VIP callers are identified based on their caller ID and sent to the premium department to handle the call. Please note that the complete caller ID of each VIP client was configured inside the object, which means that the feature accepts a strict number match, and this was added prior to any of the state-based caller ID routing checks.
Watch this in action
The video below will show you a visual representation of the areas covered throughout this knowledge base guide.